SMART LEATHER - WHEN ETHICS IS CERTIFIED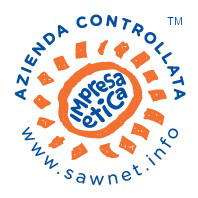 A craft company that produces semi-finished products for footwear, leather goods, Smart Leather guarantees and communicates its ethical spirit through two guaranteed certifications, the Company Ethics Mark and the ITF Mark.
The first is a "voluntary" trademark with which the company demonstrates its commitment to the ethical management of labor, the environment and the relationship with the consumer. It also guarantees to the client on the purchase of an eco-friendly product that follows productive laws respectful of the workers' rights.
ITF trademark, instead, is referred to the traceability of the products and was born thanks to the will to valorize the fashion sector with the creation of a voluntary trademark. It's a mean that clarifies the origin of each components of the product and gets the consumer to know the real story of what he/she is buying.
« Back to list